Our Expertise
Awarded by the Hong Kong Government Fisheries Sustainability Development Fund 
- Lobster Farming Education Project

With years working in farming, cultivating and marketing lobsters, we have made use of our knowledge and experience and have been supported by the SFDF and made selfless contributions in the industry. We target to improve fishermen's knowledge and technology as well as their competitiveness.
We have established the first and the only one "Professional Lobster Farming Education Centre" in Hong Kong, and promoted this delicious and low-carbon local high-quality lobster to the catering industry and the general public.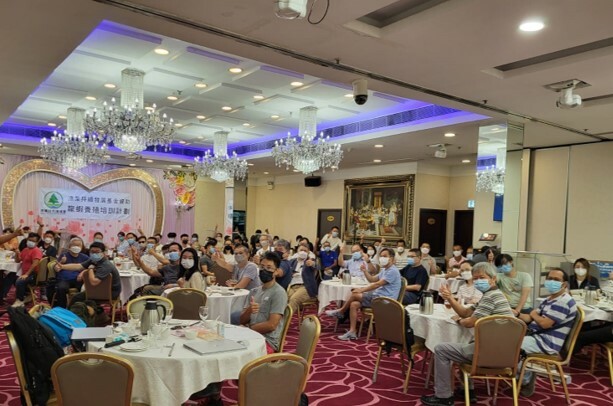 - The overwhelming response of the public whenever we holds the seminar with lobster farming experts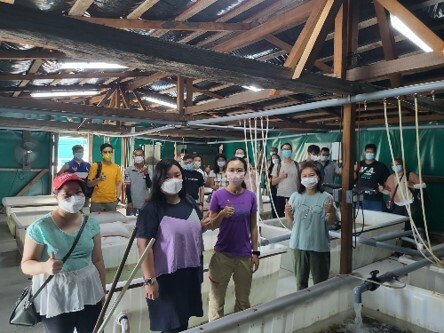 - The trainees visited the Lobster Farming Education Centre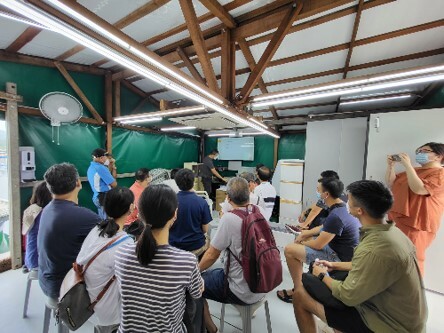 - The tranees participated actively and enthusiastically in the workshop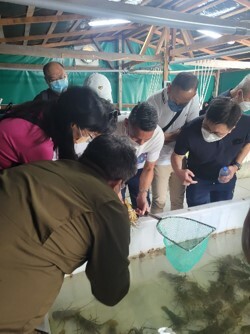 - The tranees studied and learned excitedly and eagerly in the workshop 
_________________________________________

Our team
Our team includes fish farmers with more than 30 years of farming experience, technical consultants from many universities and research institutes, such as Hong Kong University of Science and Technology, Hong Kong City University and Australian farming experts, etc. We adopt advanced equipment and technology. From talents to equipment, comprehensive and professional in order to cultivate the best quality local seafood.
Farming Technical Consultant - Dr. Clive Jones
Dr. Jones is an internationally renowned expert and pioneer in lobster farming. He has hatched and raised lobster fry commercially on a large scale , and he has received funding from the Australian and Indonesian governments to research and develop lobster farming. He has been in the industry for more than 39 years.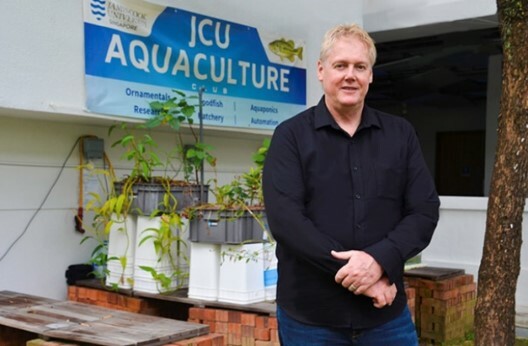 ___________________________________________________
Product Development Technical Consultant - Michelin Three Star Chef Mr. Albert Au
Mr. Au has more than 30 years experience in F&B industry. He was the Executive Chef of Four Seasons Hotel in Singapore and the head of entire Lai Sun Catering Group. He was responsible for the management of its high-end Chinese restaurants of the group, leading Dorchester Hotel in London, and LVMGM hotel in Les Vegas.  Mr. Au was already the youngest Michelin three-star chef in the world in 2016. He has many chef students all over the world. He taught chefs at Le Cordon Bleu. He has won more than 50 domestic and international awards, and is the Vice-Chairman (2019-2021) of (WMACC) The World Master Chefs Association for Chinese Cuisine, promoting Chinese cuisine into oversea markets.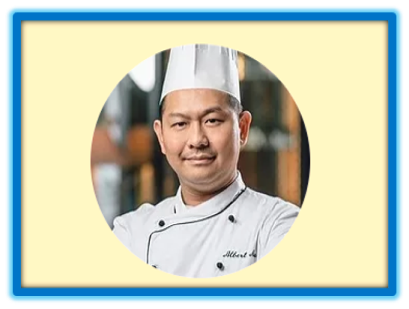 Professional qualifications : 
• Chinese Culinary Institute of Hong Kong (Master Diploma)
• China World Cuisine Federation (International Chinese Cuisine Master)
• Member of the Hong Kong Council for Accreditation of Academic and Vocational Qualifications (member of industry experts) Member of the Training Committee of the Vocational Training Council under the Education Bureau of the Hong Kong Special Administrative Region Examiner of the Skills Supervision Center of the National Labor Bureau of China
• Hong Kong Polytechnic University Health Manager Certificate
• Diploma in Hygiene Manager, Food and Environmental Hygiene Service, UK
• Hong Kong Five Laws Association Food Safety Management Training Course
• Hong Kong Occupational Safety and Health Council Occupational Safety and Health Course
• Member of Hong Kong Catering Professional Technician (National Professional Qualification) Association
• Director of Hong Kong Catering Management Association
• Member of Modern Management (Catering) Professional Association
• Member of Hong Kong Catering Professional Association
• Product spokesman of Lee Kum Kee (Hong Kong) Food Co., Ltd.
• Product spokesman of California Mexico Abalone (Nanhai Abalone Farming Co., Ltd.)